At Shiran Investment, each individual business and/or division is a link between us and local communities; although as a whole, the synergy between our various business interests allows us to efficiently serve the global community. While being involved in diverse activities such as manufacturing, finance, construction, land development, agricultural projects, investment management, to name a few, the Group's companies are independent profit centers and have almost complete autonomy in decision-making. This allows each one to be very flexible and efficient even in critical and downward economic cycles.
Our group of companies is involved in the key-economies; the Americas, Europe and Asia as well as in the emerging regions of the world such as the Middle East, Africa, CIS-countries, India and China. Shiran Investment links demand and supply by using its vast global network of independent resources and long-term experience, and working closely with members and partners with whom it has been engaged for decades.
From the America's to Asia, from Africa to Europe, Shiran Investment has the world covered; and that's where our strength lies. From our offices all around the globe, our dedicated and knowledgeable team is ready and able to work with you, getting your products into almost every country as well as efficiently providing any of your products and services sourcing requirements. Due to our excellent global financing opportunities, Shiran Investment is in a position to ensure and secure trade worldwide.
Shiran Investment is remarkably well positioned within the major world economies as it continuously strives to expand its business possibilities in a constant endeavor towards excellence.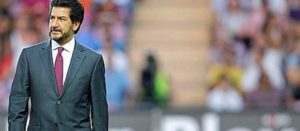 Majid Pishyar is founder and Chairman of Shiran Investment, a holding company in various industries which was incorporated in 1978 after consolidation of multi activity family holdings. These family holdings were mainly involved in manufacturing and production activities of steel & iron products, house appliances, electronics, consumables etc… Mr. Pishyar has a long track record of cross border transactions in Real Estate, Automotive, Steel and Energy sectors between Middle East and North America.
He has acted as advisor and joint venture partner to multiple of governmental and multinational companies. He has been the main advisor at market entry for Scania and Mercedes-Benz in Iran.
He is involved of Real Estate transaction in the Middle East, Europe and North America. His company is also active in Private Equity investments in the Pharmaceutical, High End Jewelry, Foodstuff and Football and Golf and other sports in general.
In early 2000's Swiss Financial & Consulting Services was established in Geneva by Mr. Pishyar based on the in house company requirement to financial and capital markets. This entity has grown over the past decade to be a multi service financial house serving some of the largest institutions of Latin America, Africa and Europe along with leading family based businesses of the Middle East and South Asia